Electronic air control. Save on fuel.
Combined pneumatic and electronic control: EAC from Knorr-Bremse, the market leader. For lower fuel consumption. For more safety and comfort.
Intelligent control
Cleaning the air delivered by the compressor through drying and oil separation is the most important task for air control in pneumatic systems. Electronic Air Control (EAC) adds an intelligent controller to the process. This is an ideal combination for intelligent compressed air management in commercial vehicles. Market leader Knorr-Bremse has been offering electronic air control since 2004 and has sold over a million EAC in accordance with the highest safety standards. Field tested software and parts from Knorr-Bremse deliver measurably lower fuel consumption, for more safety and comfort.
Advantages
Economical: Knorr-Bremse EAC1 and EAC2 in EconX variants are available for commercial vehicles with a short remaining service life
Experienced: Market leader in electronic air control, with over a million EACs sold
Safe: OE quality guarantees the highest safety standards
Intelligent: NEO diagnostic system available for servicing
Recommended: optimal air control with Knorr-Bremse OSC cartridges for oil separation
Frugal: Fuel savings of up to 1,250 l/year in combination with a clutch compressor
Sustainable: Lower CO2 emissions while remanufacturing EconX variants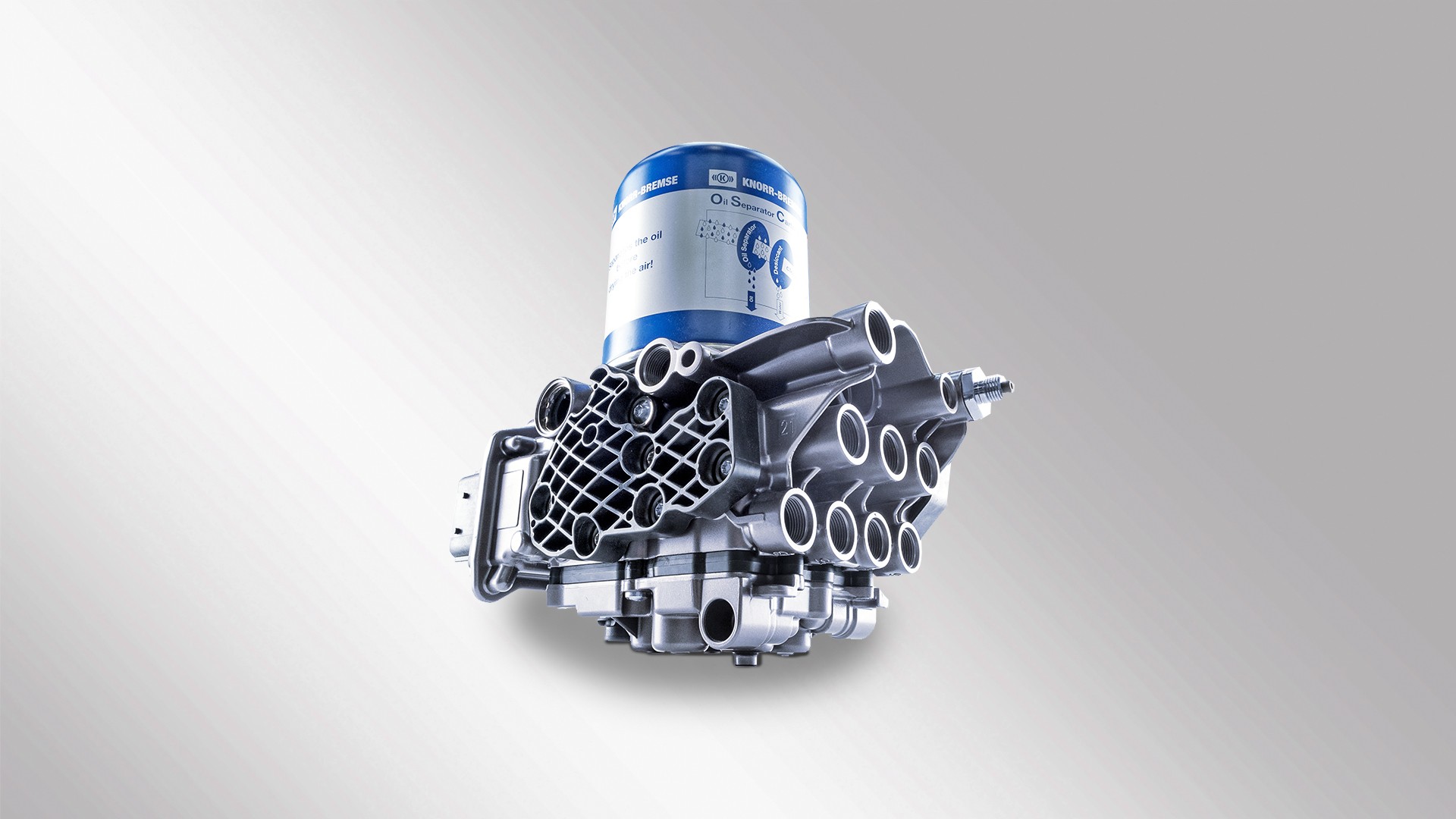 Electronic air control: EAC2
The EAC2 for Mercedes-Benz applications fulfills the highest standards and reduces fuel consumption.
All service parts are available for electronic air control using the EAC2.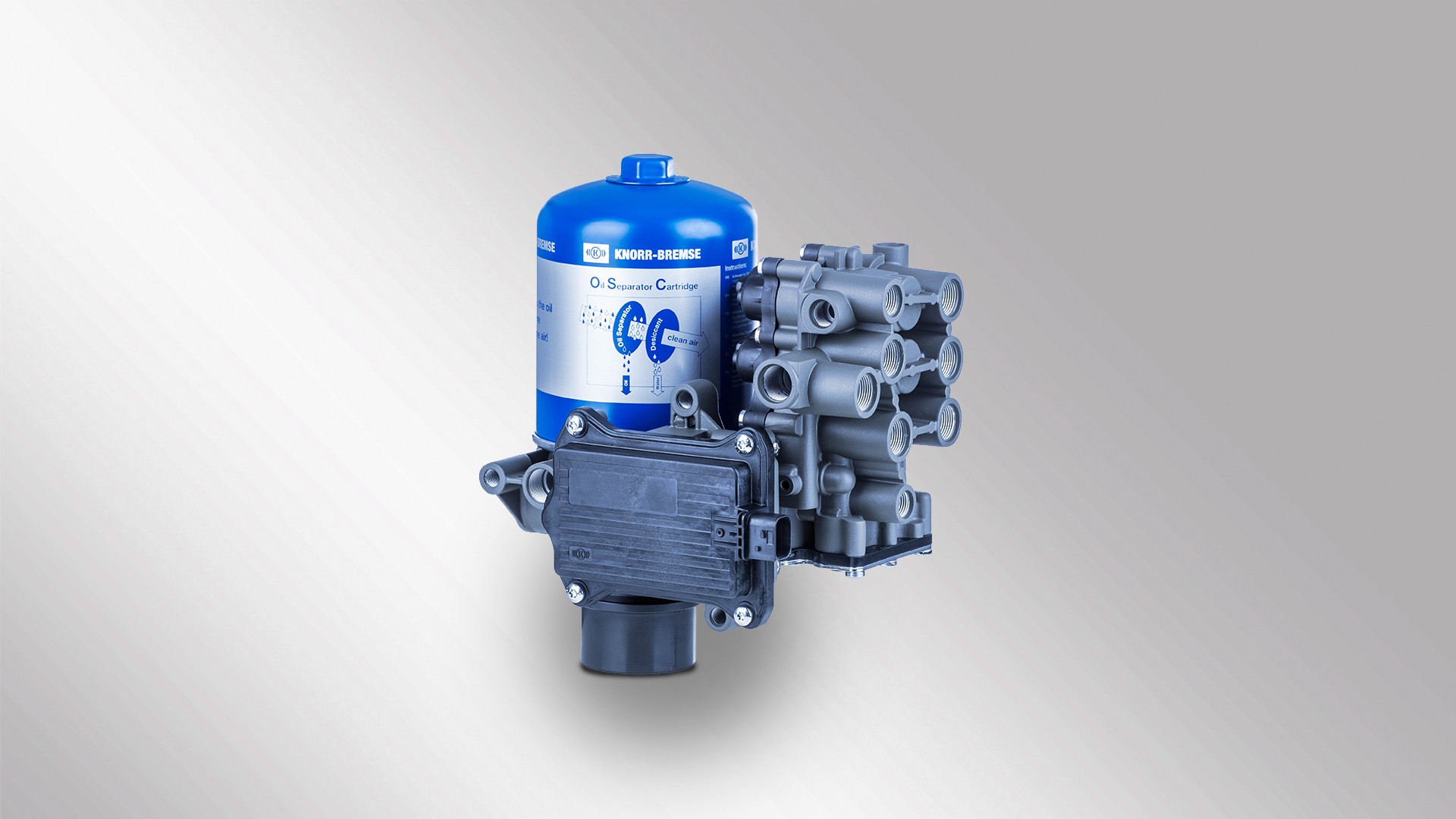 Electronic air control: EAC2.1
EAC2.1: Electronic air control for DAF applications.
The EAC2.1 is the first electronic air control unit with a modular concept.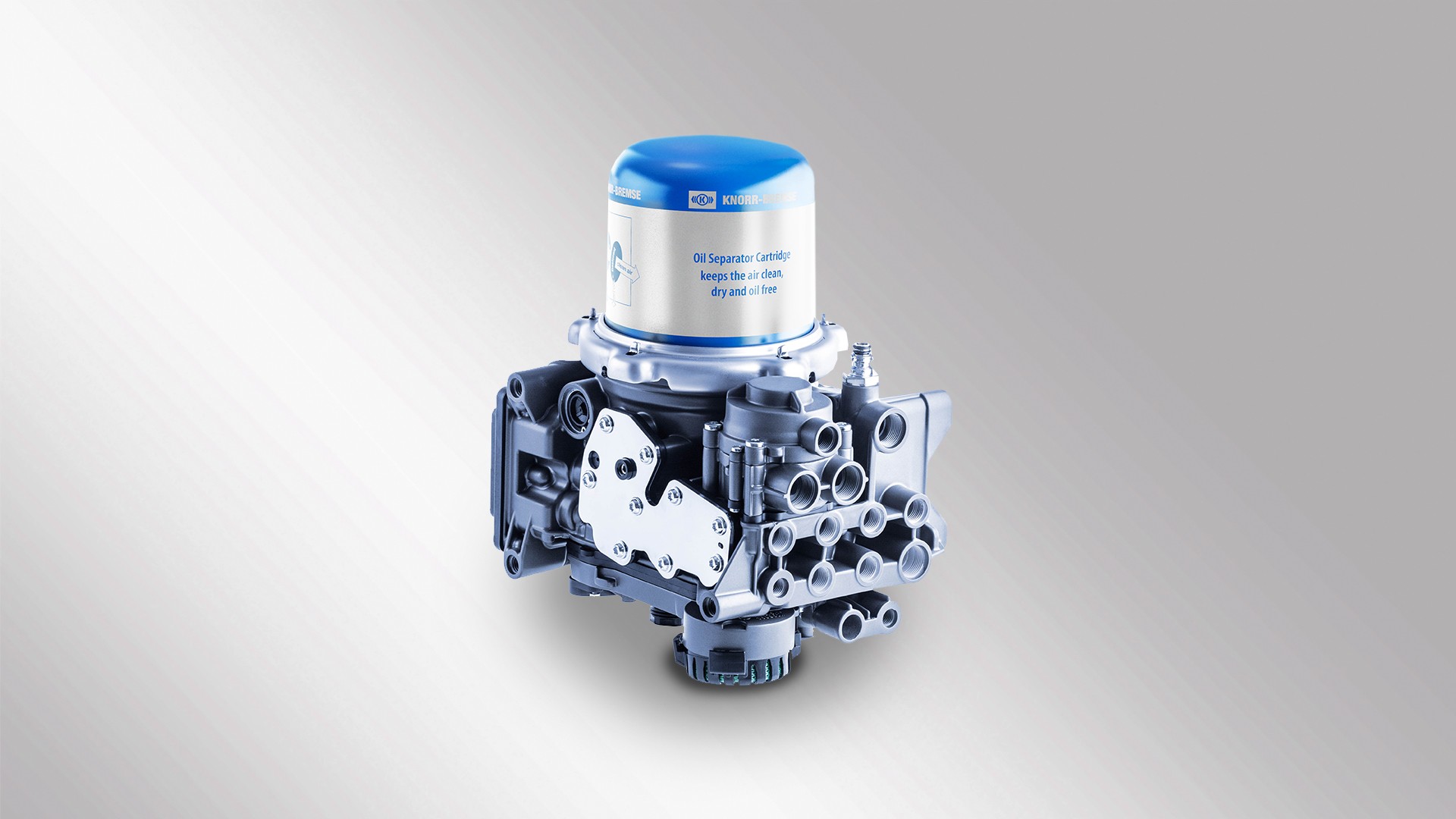 Electronic air control: EAC2.5
The EAC2.5 provides electronic air control for Volvo & Renault applications
Electronic air control for the vehicle's pneumatic system.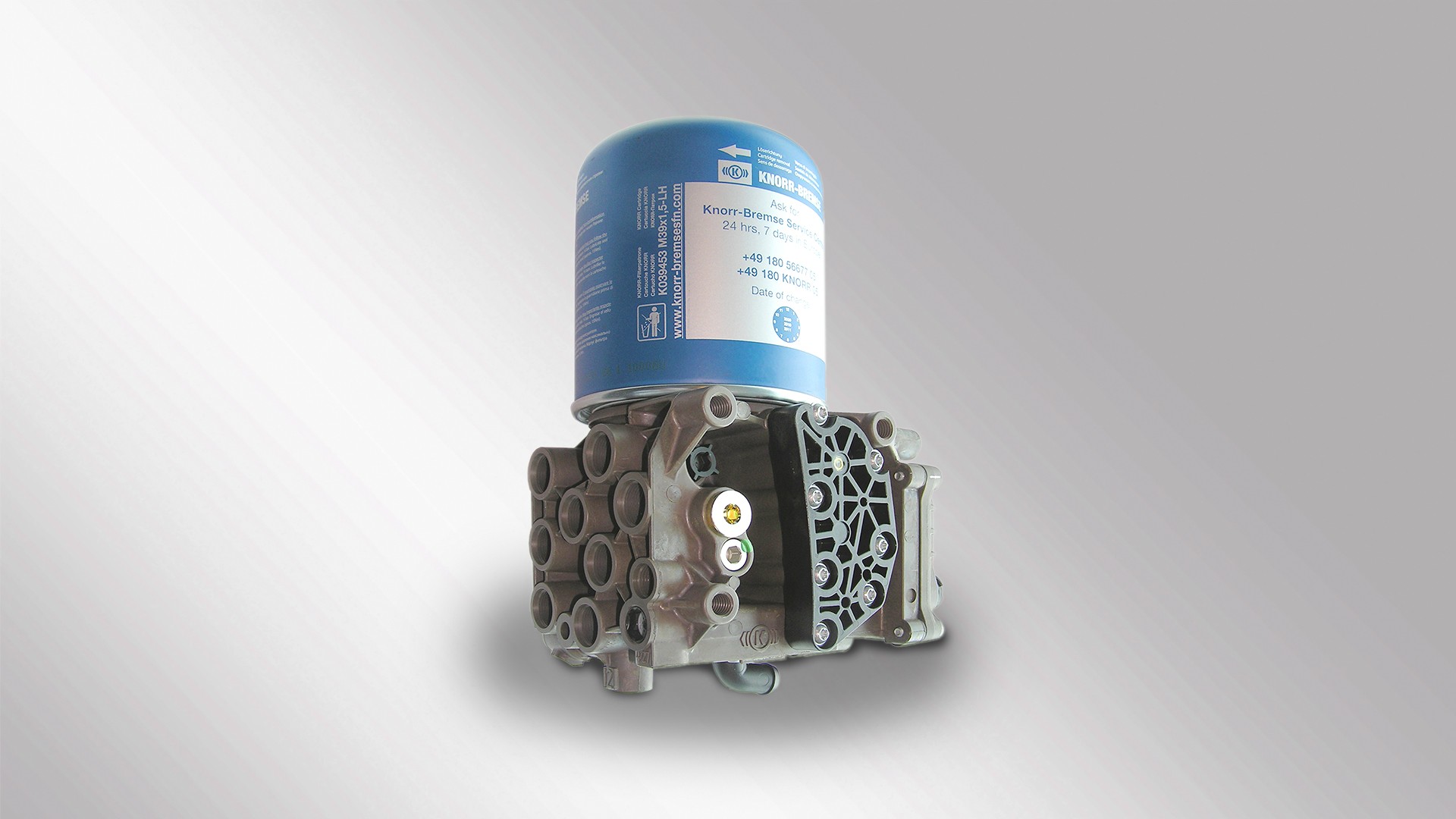 Electronic air control: EAC1
The EAC1 is the first intelligent electronic air control for Volvo & Renault applications.
The EAC1 reduces fuel consumption through the intelligent compressor monitoring.
Improved efficiency through control
Trust is good, but control is better. Software-supported, intelligent control functions of the Electronic Air Control, ensure better safety and help save costs and fuel by controlling the pressure levels in all circuits. Through intelligent control for filling brake and auxiliary circuits according to the highest standards. Through precisely calculated exchange intervals for air dryer cartridges. Through electronical control of the compressor. Through an optimized regeneration process: Intelligent control also eliminates the need for an air reservoir for trailers and the parking brake.
Fuel savings with EAC
EAC reduces costs for running your commercial vehicles! Enjoy fuel savings of up to 1,250 liters per year in combination with a Knorr-Bremse clutch compressor. The system saves fuel due to a variety of factors: by using engine deceleration phases, through an intelligent regeneration process and through a closed supply line between the compressor and the EAC.
Electronic parking brake integration
Knorr-Bremse also offers the option of integrating the electronic or pneumatic parking brake into the EAC. Commercial vehicle drivers benefit primarily from optimized functions, such as automatically engaging or releasing the parking brake and additional safety functions. Integrating the electronic parking brake into the EAC guarantees the lowest system costs, in comparison to any other combination of air control equipment and pneumatic parking brake.
With one click you will be redirected to our Customer portal. There you will find extensive information about our EACs.
Start search



You can download product information, installation and service manuals here.
Downloads






Back to overview: Air Treatment