Brake pads with ProTecS® brake pad spring system. Brake with confidence.
Brake pads from Knorr-Bremse fulfill OE specifications for safety and wear-resistance. They offer safety in combination with the ProTecS® brake pad spring system.
Perfect stopping
Every second counts! Braking distances are an indicator of the reliability and safety of commercial vehicle disc brakes. Knorr-Bremse brake pads with the ProTecS® brake pad spring system ensure added safety. Drivers all need the same thing from their brakes: Safe and confident braking, in any driving situation. Reliable. Precise.
All components firmly attached
What makes brake pads from Knorr-Bremse with the ProTecS® brake pad spring system so safe and functional? The direct connection between the brake pad's back plate and pad holder spring by a welded hood. This ensures added functional and working safety. The pad holder spring on ProTecS® brake pads is a fixed component, eliminating essentially any assembly errors. The entire brake pad retention system is always exchanged at once, which reduces risky reuse of springs.
Advantages
Precise calibration of spring force
Minimized noise emission
Reduced deformation of brake pad holder
Optimized brake pad guidance
Secure retention of pad spring
No risky reuse of springs
Backwards compatible with older Knorr-Bremse Air Disc Brakes
ProTecS® – what makes these brake pads so safe
Precise calibration of the spring force thanks to the direct connection between the back plate and holding spring of the brake pad, so that brake pads can be optimally guided.
Increased life expectancy for brake pads, particularly on rough roads, due to the precise construction of the springs.
Less wear of springs and brackets due to dirt, thanks to a welded bracket that acts like a slider.
Minimized noise emissions thanks to a weight-optimized cast back plate. This creates less momentum and prevents the radial acceleration of the brake pad. Deformation of the brake pad where it comes into contact with the brake carrier is significantly reduced.
Added safety by connecting the spring and brake pad, which prevents reusing used springs when exchanging the pad.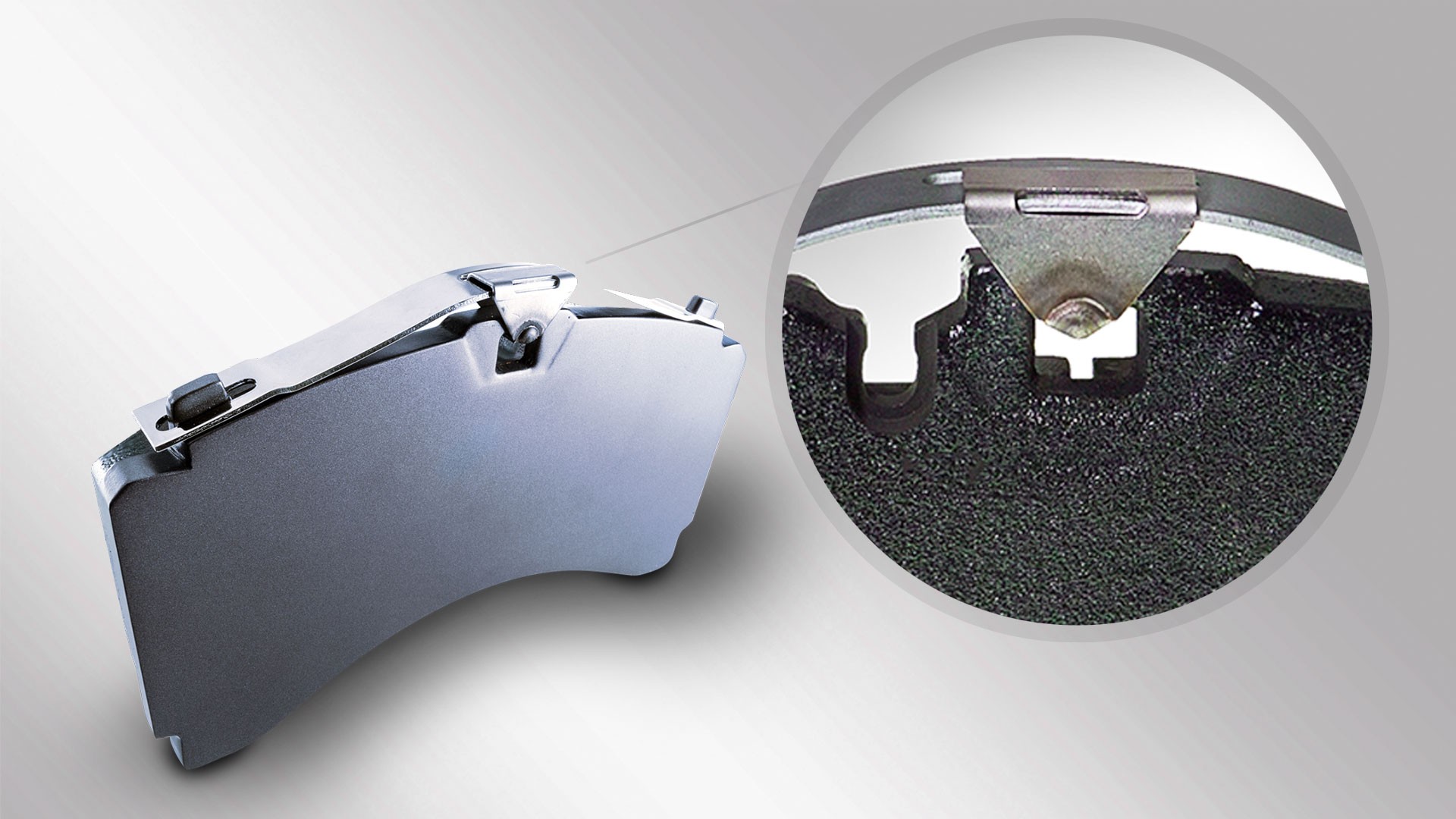 Brake pads – superior on the test bench
Testing, testing, testing. This is the only way to ensure the outstanding effectiveness of Knorr-Bremse brake pads over the long term. Knorr-Bremse brake pads for commercial vehicles are continuously developed and optimized, for example through partially integrated tappets, tilted edges and brake-in coatings. Of course, all innovations are tested before they are implemented. All brake pads undergo a challenging testing program covering vibration, wear, performance and other features.
You can find the Knorr-Bremse pad kit in just three clicks.
If the brake pads are equipped with ProTecS®, then this will be indicated to the right of the product number.
Brake Parts Finder



You can download product information, installation and service manuals here.
Downloads






Go to overview: Kits & Wear Parts