Screw compressors for alternative drives.
Save fuel with the Knorr-Bremse screw compressor for trucks and buses with hybrid and electrical drive and use up to 1,700 liters less diesel per year. Sustainable and efficient!
Clean through the environmental zone with the screw compressor for hybrid and electrical commercial vehicles and buses. In metropolitan areas, in particular, officials are creating more and more environmental zones where only low-emission vehicles are allowed to drive. Vehicles with alternative drive systems are allowed in these zones. Knorr-Bremse launched the screw compressor in 2010. It is driven by an electric motor and supplies the pneumatic system with compressed air. In 2018, we launched the second generation onto the market.
Less wear, more comfort
Knorr-Bremse compressors reduce wear to the pneumatic system thanks to their very low oil carry-over, protecting it from damage in the long term. To ensure this remains the case, Knorr-Bremse is continuously developing its compressors to improve their longevity, reliability and sustainability. In comparison to a traditional piston compressor, the new screw compressor significantly reduces vibrations and noise emissions. This means more comfort for the driver.
Protection thanks to low oil carry-over
Compressed air is the basic energy source for all pneumatic braking systems, air spring systems and clutches. A screw compressor compacts the air by rotation of interlocking, screw-shaped rotors. The torque characteristics are optimally tailored to electric engines. Knorr-Bremse screw compressors have very low oil carry-over, and thereby protect the entire pneumatic system. This can save up to 1,700 liters of diesel fuel per year and help make sure your vehicle stops reliably every time, even after many kilometers of driving. Screw compressors are efficient and economical.
At a glance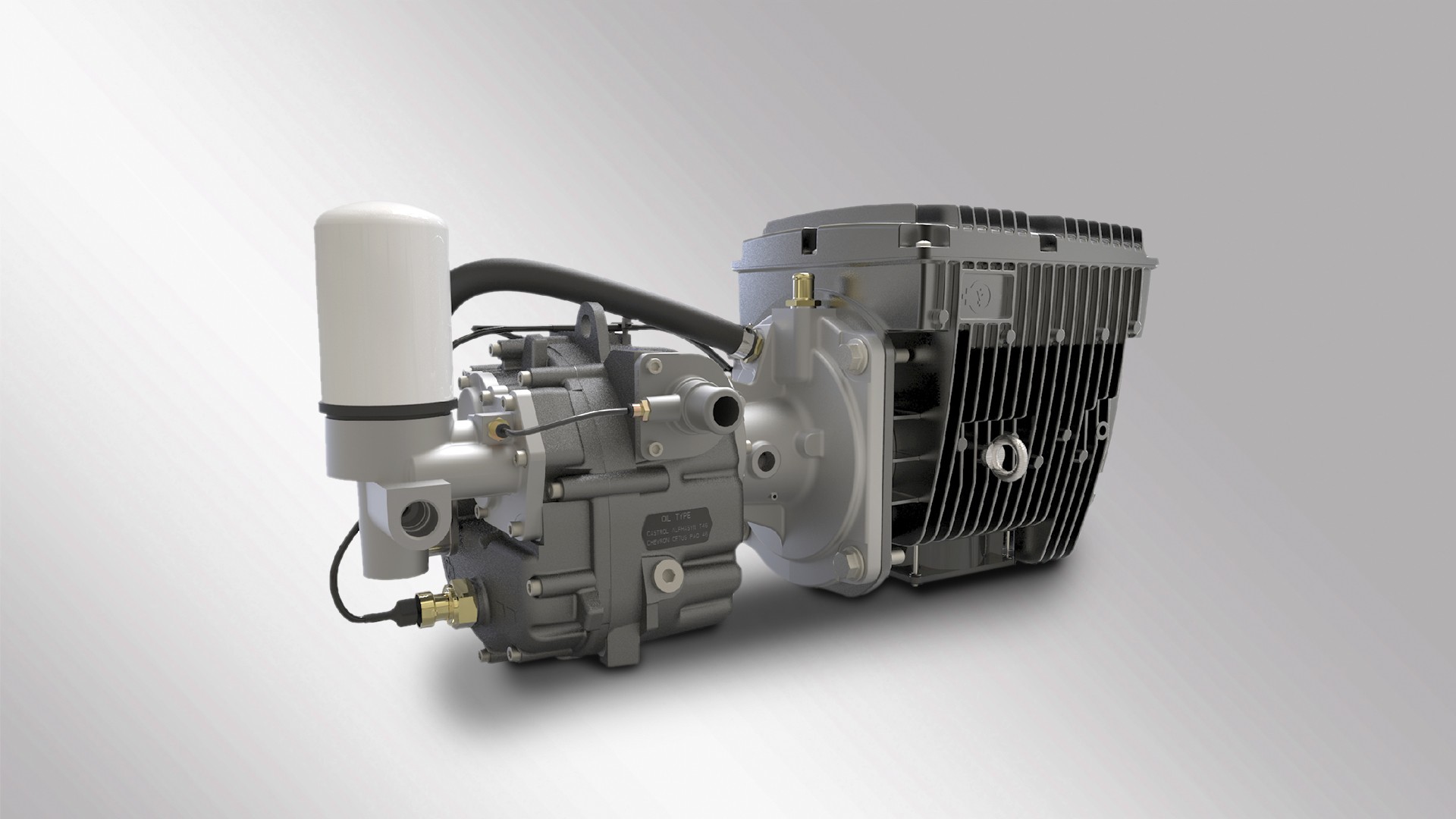 Specially developed for hybrid and all-electric commercial vehicles
Provides compressed air for electrical and hybrid drive systems
Torque characteristics optimized for electric motors
Reduction of diesel fuel consumption by up to 1,700 liters per year
Significantly less oil carry-over compared with conventional piston compressors
Second generation launched in 2018
Improved design and optimized range of service kits
Good driver comfort thanks to less vibration and lower noise emissions
With one click you will be redirected to our Customer portal. There you will find extensive information about our compressors.
Start search



You can download product information, installation and service manuals here.
Downloads






Back to overview: Compressors