Conventional control and regulator valves. Regulated air supply.
Conventional control and regulator valves from Knorr-Bremse reliably regulate the air supply into your commercial vehicle's braking system. They are continuous, reliable, and precise in operation.
Too much pressure?
Guarantee this will never be the issue with conventional control and regulator valves from Knorr-Bremse! These valves reliably regulate the air supply at every point of the vehicle continuously, safely and precisely. This ensures the air is optimally delivered to exactly where it is needed – not too little and not too much. Thanks to over 100 years of experience with valves for conventional braking control, Knorr-Bremse offers a broad range of conventional control and regulator valves for commercial vehicles. These include pressure limiting valves with integrated position control, check valves and trailer coupling heads in different variants.
Conventional control and regulator valves for pressure limitation
They do not simply supply the system with air. These valves are also called pressure limiting valves or pressure reducing valves. The name says it all: They limit the working pressure in the system, thereby protecting it against overpressure. To do so, pressure reducing valves in downstream line systems ensure consistent or lower pressure than in the supply line. This protects the entire braking system, reducing flow and therefore consumption at higher pressures.
Check valves create a one-way street
Check valves block the air flow in one direction, while opening in the opposite direction. They are sealed when closed. A throttle check valve allows air to flow through in one direction, while throttling the air feed in the other. The flowing compressed air goes around the choke in one direction, passing through the valve with no effect. In the opposite direction, the check valve closes and the compressed air flow has to pass the choke – the pressure is reduced depending on the setting. Knorr-Bremse TruckServices has the right solution for every system: single and double check valves, with and without choke.
Perfect connections thanks to trailer coupling heads
Trucks and trailers need to be optimally coordinated to work together – especially when braking! Trailer coupling heads ensure this interaction by connecting the air brake system of the towing vehicle with that of the trailer. Knorr-Bremse TruckServices offers a wide product range of coupling heads for all purposes and applications, for trucks and trailers – in various versions:
with and without threaded nuts and counter nuts to prevent rotation
with optional integrated filter: keeps dirt out of the trailer brake system
with or without test connection to easily check the pressure in the brake system
Quattromatic coupling head for trailers: for easy coupling and uncoupling in just one step
Advantages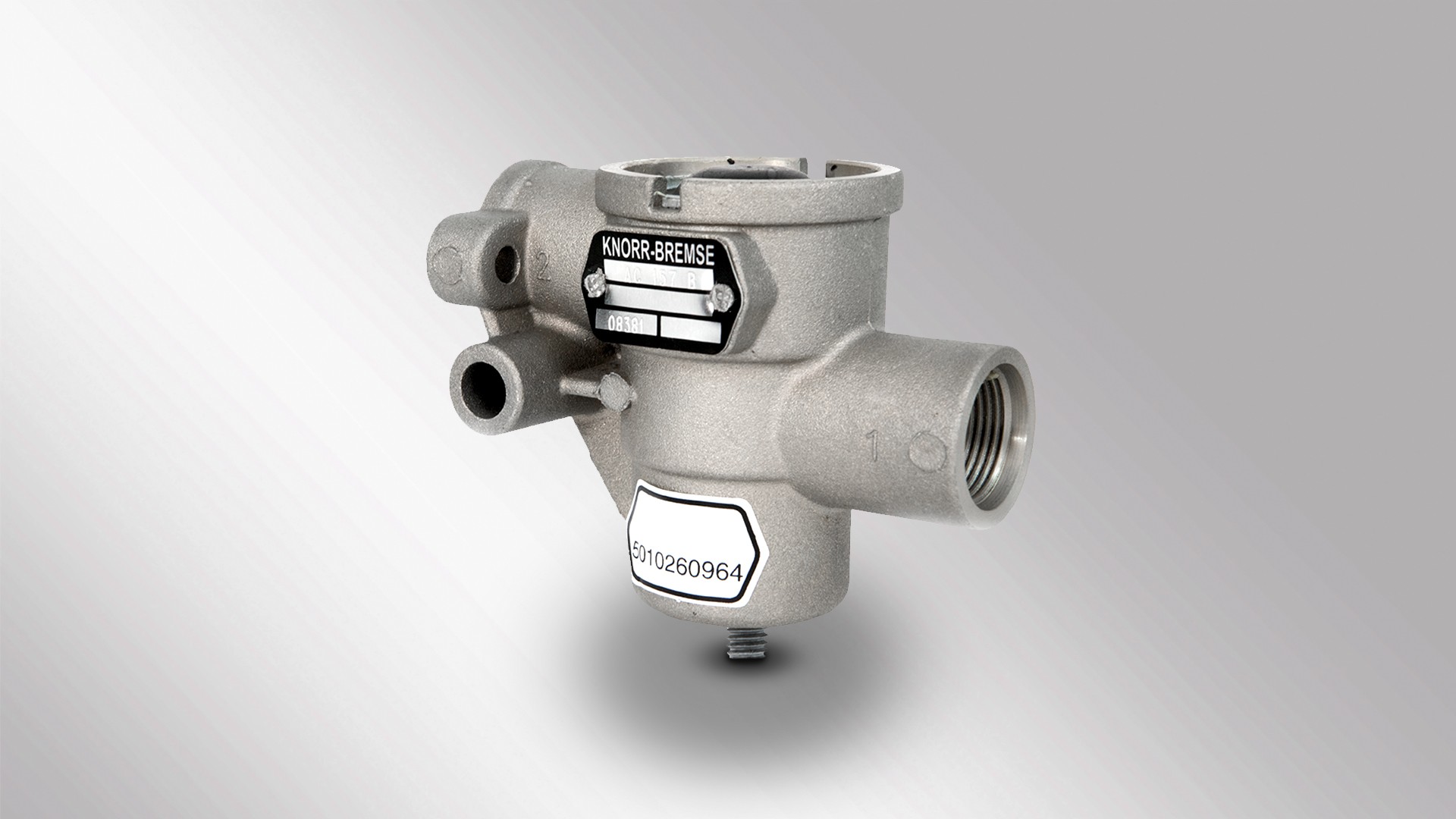 Customized: perfect function and custom fit thanks to Knorr-Bremse OE quality
Regardless of age: Coverage of both new and older applications
Can be used anywhere: possibility of replacing different market competitor applications
Available: impressive service and maintenance thanks to available replacement parts and extensive service kits
Service-oriented: Service support from the Knorr-Bremse TruckServices technical hotline and online documentation
With one click you will be redirected to our Customer portal. There you will find extensive information about our products.
Start search



You can download product information, installation and service manuals here.
Downloads






Go to overview: Conventional Brake Control