Exhaust Brakes relieve wheel brakes.
Exhaust Brakes from Knorr-Bremse are economical and precise. Throttled exhaust flow. Better braking power. Less wear. Lower costs.
Extended service life
Exhaust Brakes help extend the service life for commercial vehicle wheel brakes. How does it work? Exhaust Brakes throttle the exhaust flow to the turbine of a charged diesel engine. By doing so, they create braking force. The Exhaust Brake has a choke flap controlled by a pneumatically operated cylinder. Exhaust Brakes are designed to relieve the service brake, not replace it.
Constant braking power
The counter pressure provided by a conventional exhaust brake flap is proportional to the motor speed. In contrast to controllable exhaust brakes, they are equipped with a controlling mechanism that keeps the counter pressure to the turbine constant within a defined flow range. The controller ensures constant braking power, regardless of the engine load or speed.
Sustained-action braking
Brake flaps act as an auxiliary brake. They work without wear and are therefore suitable as the sustained-action brakes required by law in commercial vehicles. Driving downhill without this kind of auxiliary brake results in excess heating of the wheel brakes, causing them to lose their braking power over time. In this way, they help to reduce brake pad wear, and therefore maintenance costs as well.
Exhaust brakes from Knorr-Bremse
Fully tested and certified Exhaust Brakes from Knorr-Bremse are custom-tailored for specific applications. They are designed for lightweight, medium and heavy commercial vehicle applications, and have unique properties such as a patented compressed air limiter function. Their robust and compact design ensures longevity. In addition, Knorr-Bremse offers a proven service concept for its Exhaust Brakes, in the form of working cylinders.
Advantages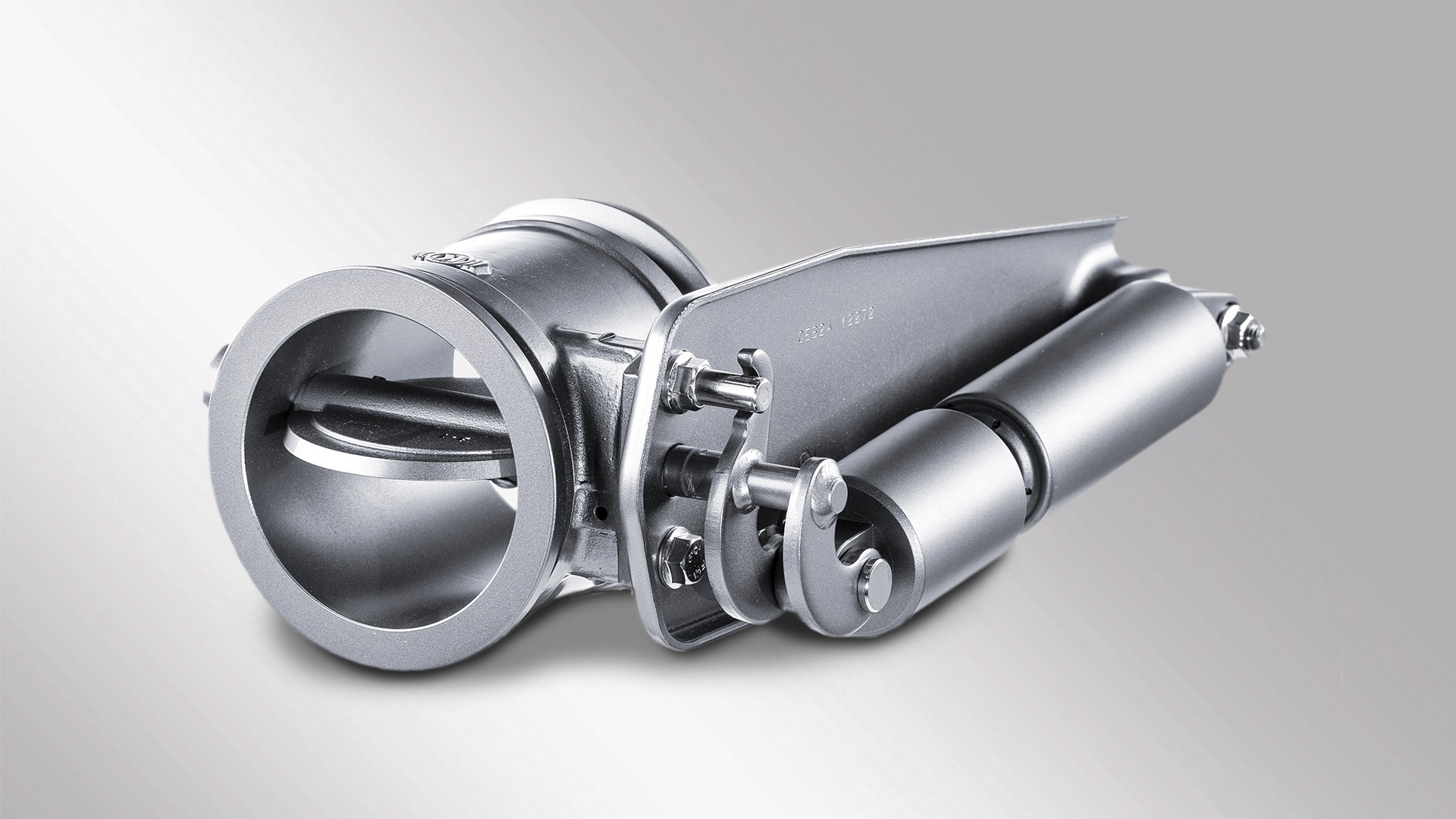 Lower load on the wheel brakes, resulting in less wear, preventing overheating and avoiding a reduction in braking power
Less noise in comparison to engine brakes or decompression brakes
Robust and compact design with long-lasting bearings
Better seal thanks to an optimized flap with precise contours
Cost-efficient thanks to economical, exchangeable replacement parts and kits
Custom fit and excellent performance from OE quality
Certified sustained-braking action according to ECE R 13
Proven Knorr-Bremse service concept with working cylinder
All-around service from the Knorr-Bremse TruckServices technical hotline, and online documentation
With one click you will be redirected to our Customer portal. There you will find extensive information about our exhaust brakes.
Start search



You can download product information, installation and service manuals here.
Downloads






Go to overview: Service New Parts