Conventional clutch servo. Excellent comfort.
Easier clutch actuation with conventional clutch servos from Knorr-Bremse. Simple installation. More comfort for drivers of commercial vehicles.
Clutch actuation made easy!
with clutch servos! Clutch servos are pneumatic booster devices for manual transmissions that make it easier for the clutch to open and close. With over 40 years of experience, and over 1.5 million units sold so far, Knorr-Bremse offers conventional clutch servos with state-of-the-art technology – for a broad range of applications for commercial vehicles from all major manufacturers.
Optimized pedal force
Clutch servos provide proportional boosting of pedal force with the help of compressed air. Here's how it works: The device is hydraulically actuated via the clutch master cylinder. As a clutch actuator, its purpose is to convert mechanical work – the driver's positioning of the clutch pedal – into hydraulic control pressure. The pneumatic support causes the clutch servo to disengage. The clutch is disengaged via a mechanical lever system. As a result, the required pedal force is optimized, and the driver has an easier time changing gear.
Comfortable and simple
With easy installation of Knorr-Bremse clutch servos, you offer your drivers significantly better comfort – through improved ergonomics and less required force to actuate the foot pedal. Components can be exchanged quickly and efficiently thanks to the proven TruckServices service concept.
Benefits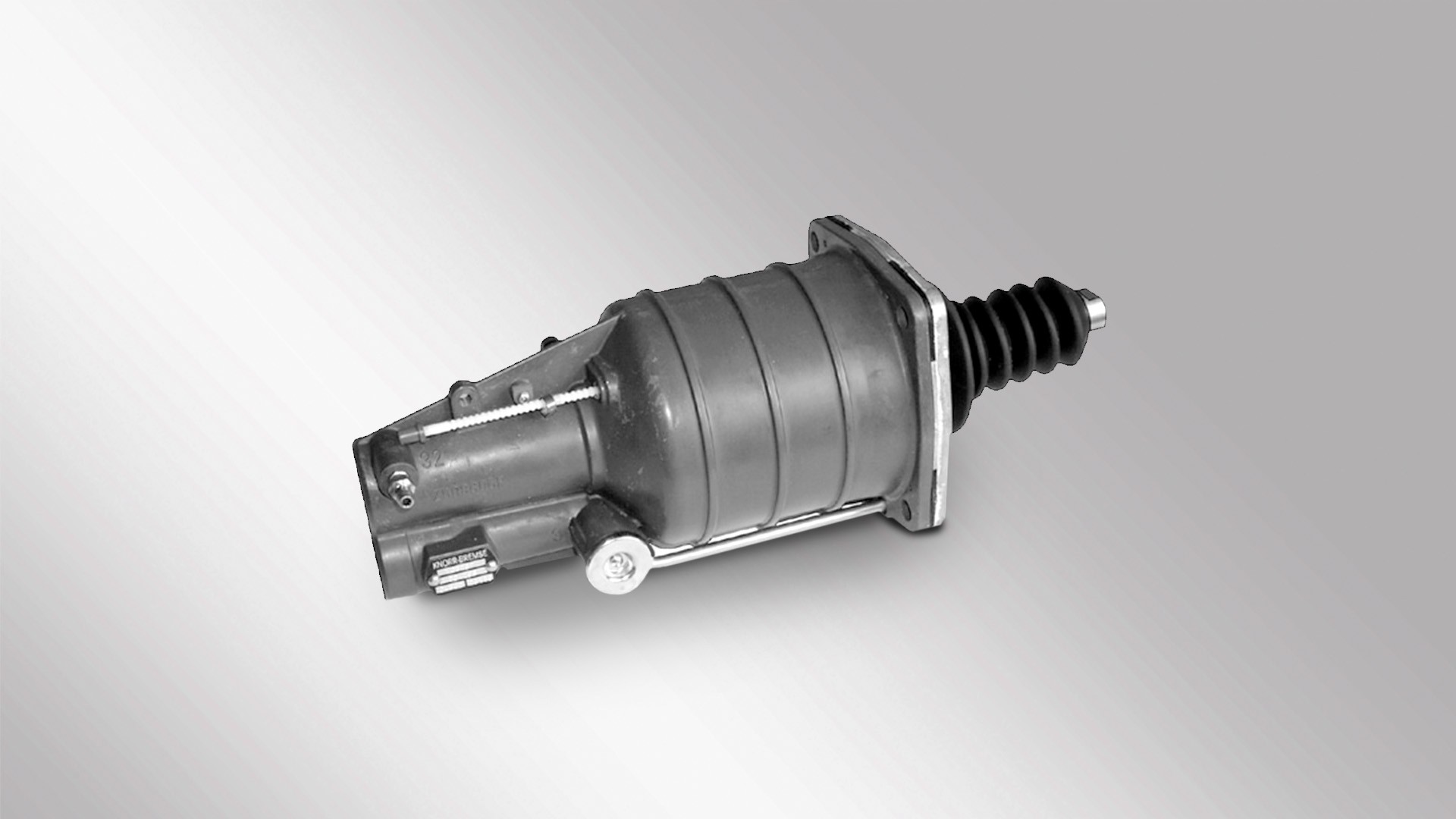 Over 40 years of practical experience
Applications for commercial vehicles from every major manufacturer
Excellent parts availability and friendly service
Proven service concept from Knorr-Bremse TruckServices
With one click you will be redirected to our Customer portal. There you will find extensive information about our clutch servos.
Start search



You can download product information, installation and service manuals here.
Downloads






Back to overview: Clutch Actuation