Compressor repair kits. For every need.
What's in a Knorr-Bremse compressor kit? Exactly the parts needed to repair compressors in line with customer requirements. No more. No less.
Time is money
Trucks and buses belong on the road – after all, when they aren't driving, they aren't earning any money. It's clear: The time commercial vehicles spend in the workshop needs to be used as efficiently as possible. With Service Kits from Knorr-Bremse TruckServices, every truck will be ready and back on the road quicker. In our Compressor Kits, we have assembled all of the parts needed for fast and efficient compressor repairs in the workshop.
For the most common compressor repairs
Knorr-Bremse compressors are robust and long-lasting – that is why they are the best-selling compressors for commercial vehicles in the OE sector. They reliably reduce oil carry-over, and thereby reduce wear and potential damage to the pneumatic system. To ensure they can continue delivering this performance, components need to be changed occasionally as part of maintenance. Our Compressor Service Kits cover the most common repair needs. We identified these needs based on field failure analyses. That means we know which components we should include in a specific Compressor Repair Kit for a certain repair, in line with our customers' needs.
The right Kit for every truck and bus
We offer the right solution for every commercial vehicle. Our wide-ranging portfolio of Compressor Kits covers a large number of applications and major vehicle manufacturers. We have developed a harmonized service strategy, to ensure better clarity, fewer part numbers, and simpler management focused on market demands. For the most frequent workshop applications. For repairs of Knorr-Bremse compressors in line with service requirements. For better transparency.
For the repairs you need
All of the parts in Compressor Kits from Knorr-Bremse TruckServices conform to the latest technological standards – and, of course, they always ensure OE quality. One major advantage of the Service Kits is that they restore compressors to reliable service with replacement parts from the kit. In most cases, it is not necessary to replace the entire compressor. This saves costs and allows trucks to leave the workshop faster and return to the road, safely.
For a long compressor service life
Knorr-Bremse recommends replacing all gaskets and screws during every compressor repair. This is the only way to ensure the original performance of the compressor. Knorr-Bremse Repair Kits contain all gaskets, screws and components that are required for a comprehensive service.
Advantages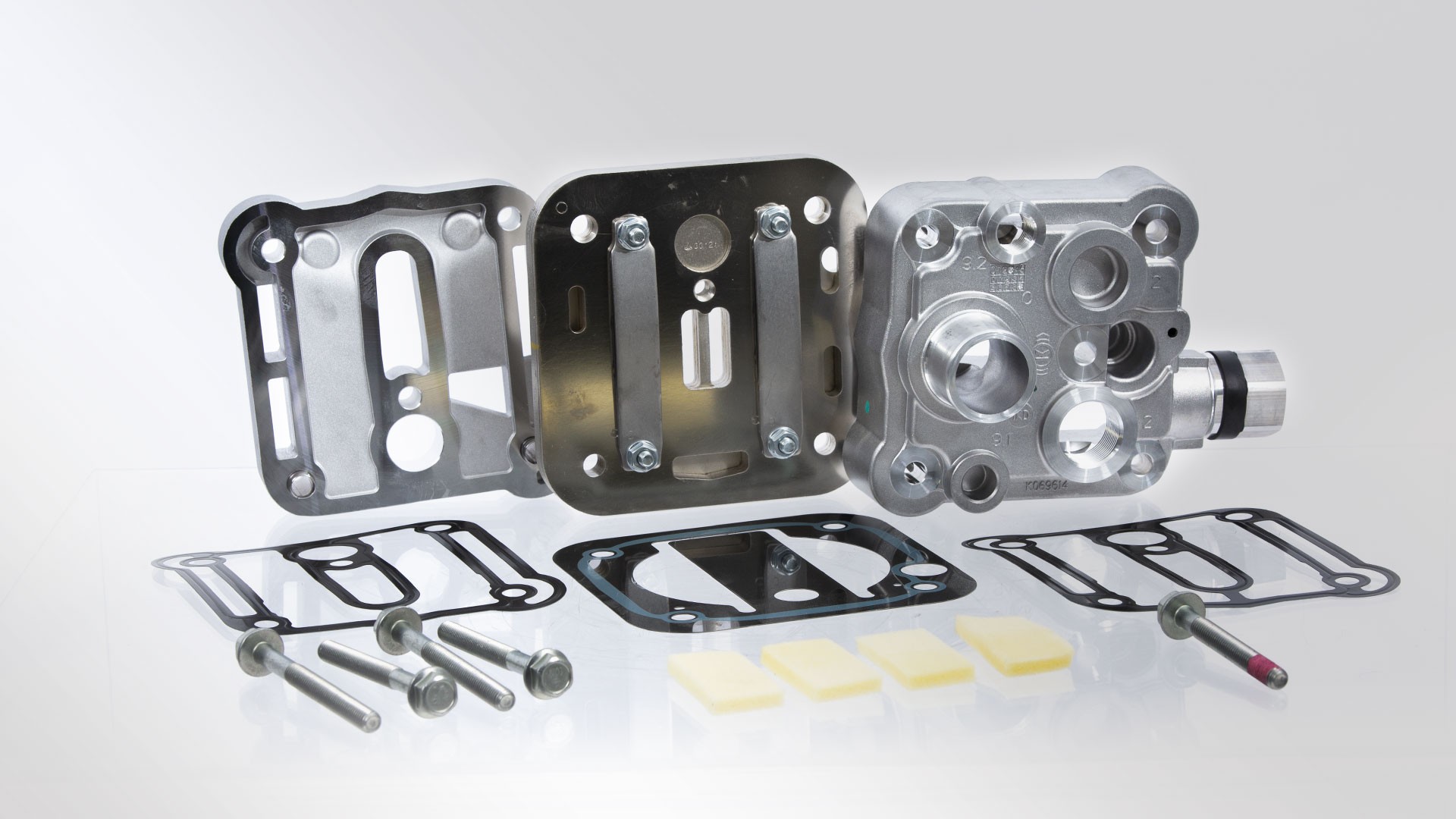 Broad portfolio for applications from major manufacturers
All components needed for the repair in one kit
Includes all required gaskets and screws
Designed to meet workshop requirements
OE quality
Conforms to the latest technological standards
Can prevent having to replace the entire compressor