Clutch compressors for clean performance!
Less fuel consumption, less wear, and lower CO2 emissions. With clutch compressors from Knorr-Bremse, trucks drive more efficiently and more sustainably.
We need to clean up our air!
We understand this challenge – and we are creating innovative technologies to ensure commercial vehicles can drive more efficiently and more sustainably. In 2010, Knorr-Bremse was the first manufacturer to introduce clutch compressors to the European market, and today we produce these compressors in series and deliver them to a range of truck manufacturers. The advantages of clutch compressors is that they can be decoupled from the drivetrain whenever compressed air is not required, and vice versa. This means they do not always run continuously with the drive. This saves energy and reduces wear at the same time!
No idle running
Compressed air is the basic energy source for all pneumatic braking systems used in commercial vehicles. The compressor itself is the main component in air delivery. In contrast to compressors with conventional technology, the "disengageable" clutch compressor prevents idle running phases. Instead, separating the drive between the engine and compressor creates resting phases, during which energy is saved and wear on the compression unit is reduced. This ensures a long compressor service life.
Advantages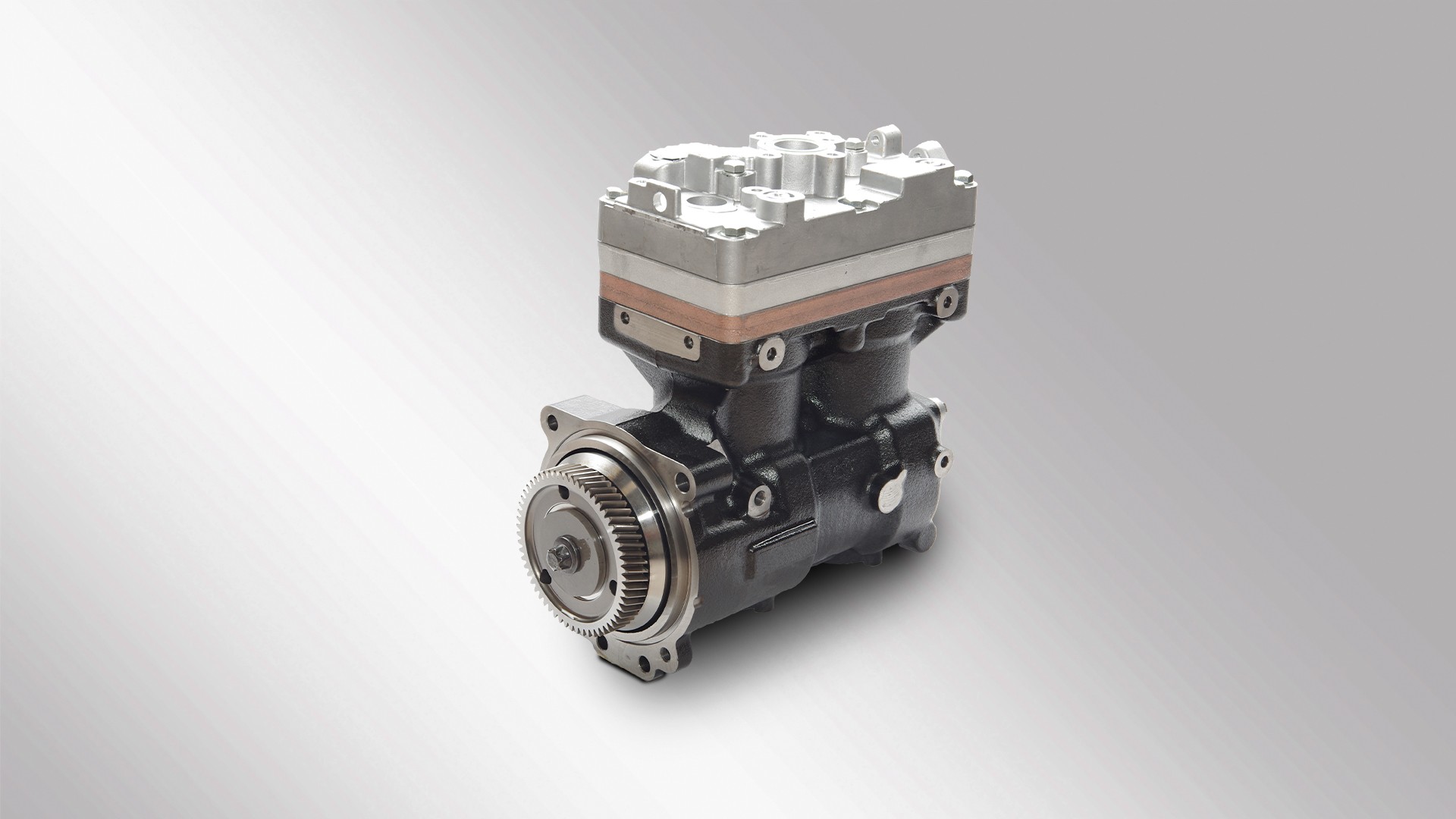 Reduction of a truck's CO2 emissions by up to 2.5 tonnes per year
Average reduction of diesel fuel consumption by up to 1,000 liters per year for a long-haul vehicle
Reduced oil carry-over
Extended compressor service life